I found a piece of paradise off the coast of the Andaman Sea.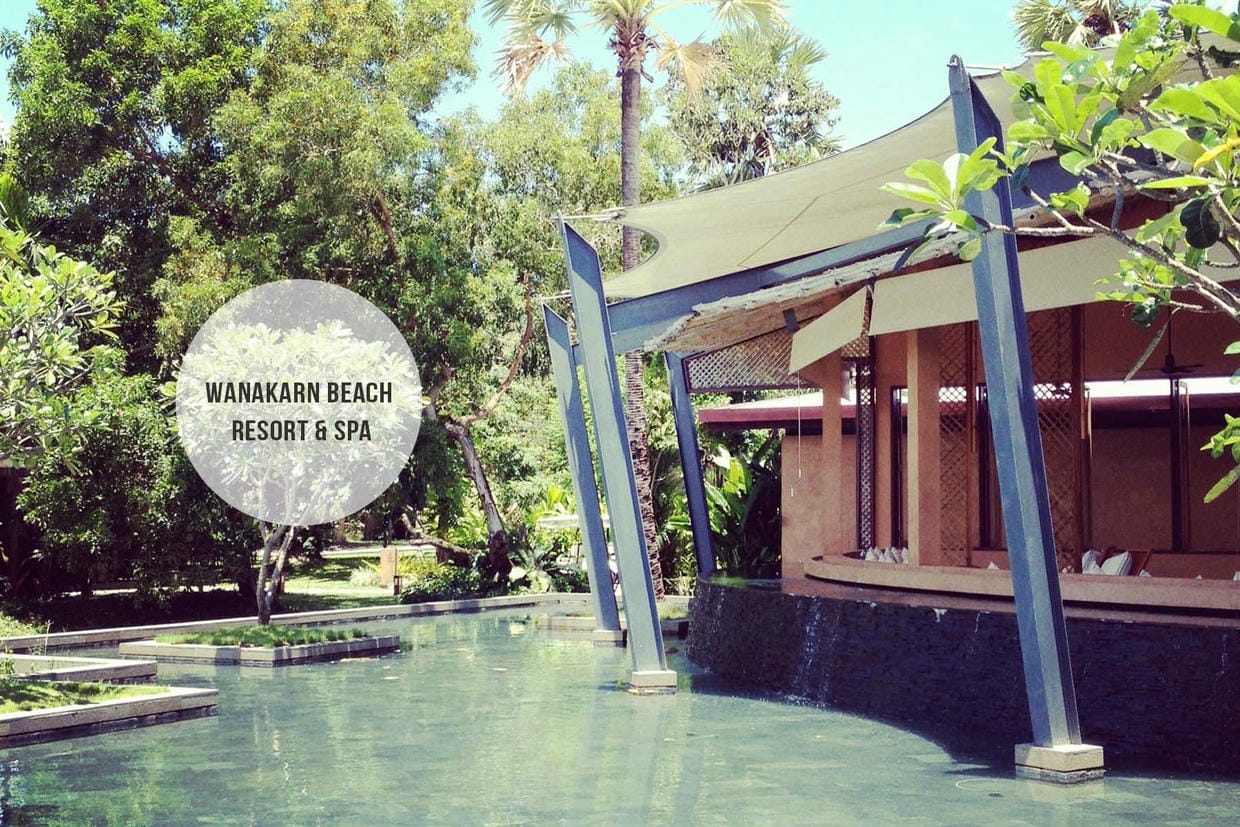 Set in a tranquil and peaceful environment, I have spent the last 3 days frolicking and feasting whatever I can get my hands on.
A very proud member of the prestigious Relais & Châteaux, Wanakarn Beach Resort & Spa is located just 45 minutes away from Phuket International Airport.
Sitting on 15 acres of pristine beachfront land, the property houses 15 villas. There are 14 units of one bedroom pool villa and 1 unit of the Grand Ocean Villa, which provides a panoramic view of the ocean.
The promise of luxury is first delivered with the airport pick-up. I was driven to the resort with the latest Mercedes-Benz S Class. Spacious and sexy, what else can I ask for? Even I don't get to drive a Mercedes when I'm back home.
Check-in was smooth and was shortly ushered to my villa. With a generous 165 square meters of space, the Pool Villa is extensive with a spacious living area, en-suite bathroom and even a walk-in wardrobe. There is also an outdoor hardwood paneled terrace accompanied with a 5.5 X 4M private pool and an outdoor waterfall shower.
I've heard that Relais & Châteaux's properties are known for its cuisine. Honestly, this is the second property I've stayed under the group therefore I cannot attest to that at this point of time.
There weren't many guests during my stay that I secretly thank the gods for. It felt like we had the whole property to ourselves and of course the full attention from the staff.
Lunch was a quiet affair where we met up with the General Manager of the resort, Khun Frode. A Finnish native, he has been residing in Thailand for a period of time and has been with the hotel since it's opening in 2010. He was all warm and affectionate and you can definitely feel his passion for the hotel.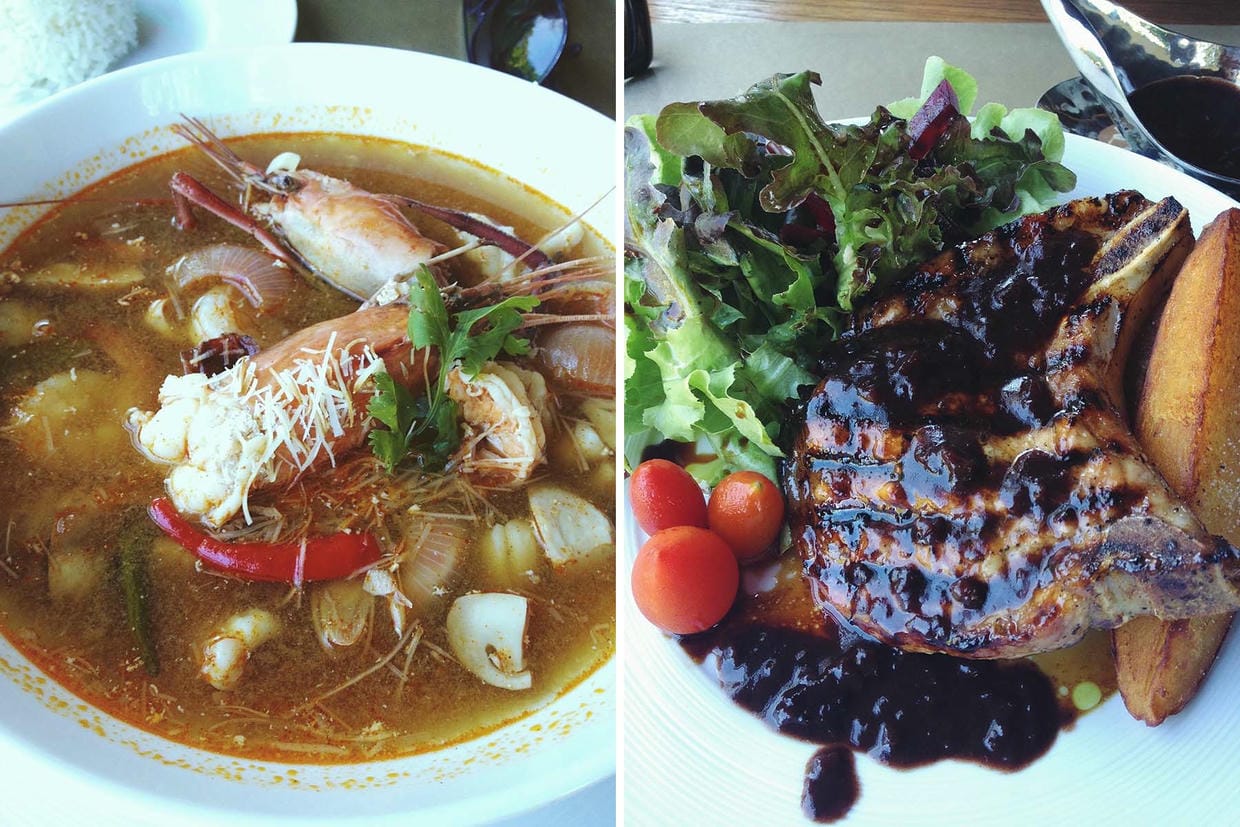 What's a trip to Thailand without ordering it's famed tom yam soup? The soup was light and tangy, a good way to start off the meal. We wanted to enjoy ourselves more over dinner so we decided on just a main course to share. The pork chop we had, had been grilled to perfection, served with a side of fresh, crunchy salad and potatoes.
We moved on to the restaurant terrace to enjoy a little bit of the sun and the view. Across the restaurant is another beach where only the guests of the resort have access. Nothing beats the feel of privacy when you're frolicking on a beach in your bathing suit.
Khun Frode highly recommended the frozen mango daiquiri and even bought us a round. It was definitely delicious and the perfect drink to have while lounging under the tented area.
With the expansive space the resort spans, they provide guests with bicycles where you can use to explore the property. It's good for evening rides where you just want to roam around the area and take in the sights.
Sometime in the evening, we made a trip over to the private beach and caught up with some reading there. One of the things I love about private / enclosed beach, no hustling from sellers wanted to sell you their wares of sarongs and trinkets.
Caught the sunset and it was breathtaking. Hardly get the chance to see the sun set when I'm back in Singapore. Always finding myself too lazy to head out to the beach.
I don't know about you but food plays a very big part for me whenever I travel. To my delight, I really enjoyed everything that I've savoured during my stay with Wanakarn Beach Resort. I won't bore you with every dish but here are 6 items I think you should order when you're there.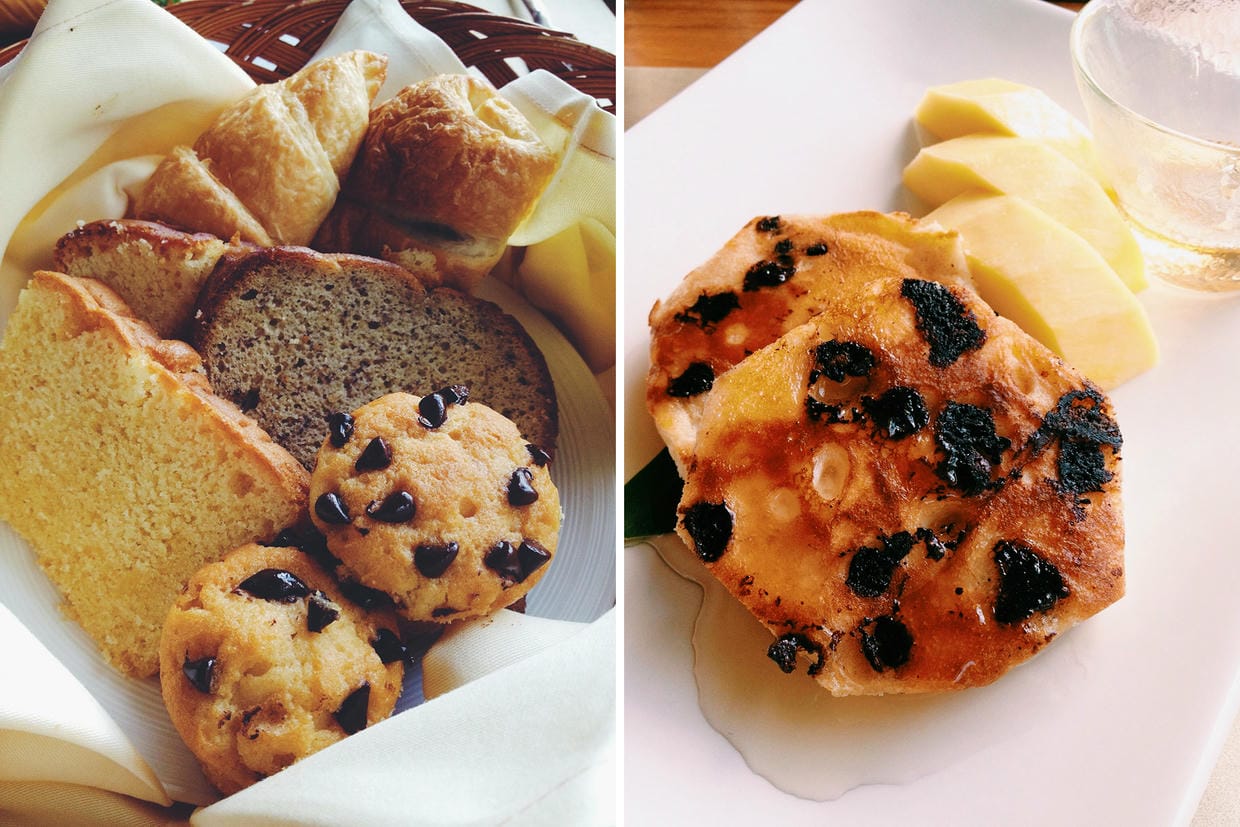 Bread basket – Nothing beats freshly baked breads and pastries. Crusty, warm, fluffy are some of the words that can describe this basket of wholesome.
Chocolate chip pancakes – One word, divine.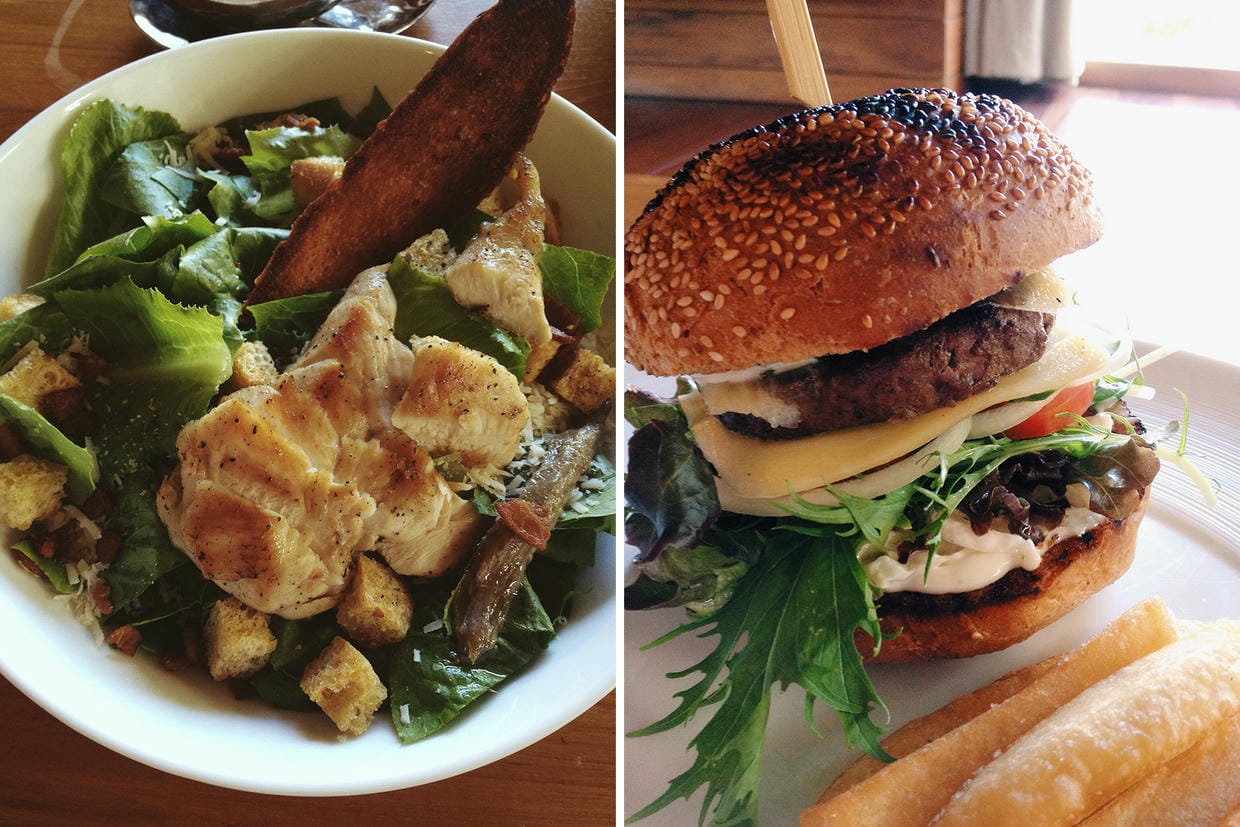 Caesar salad – Pure veggie goodness with grilled chicken, only thing I didn't like was the fillet of anchovies.
Wagyu Cheese burger – Thick, fresh & juicy. That's what we look for in burgers. Don't we?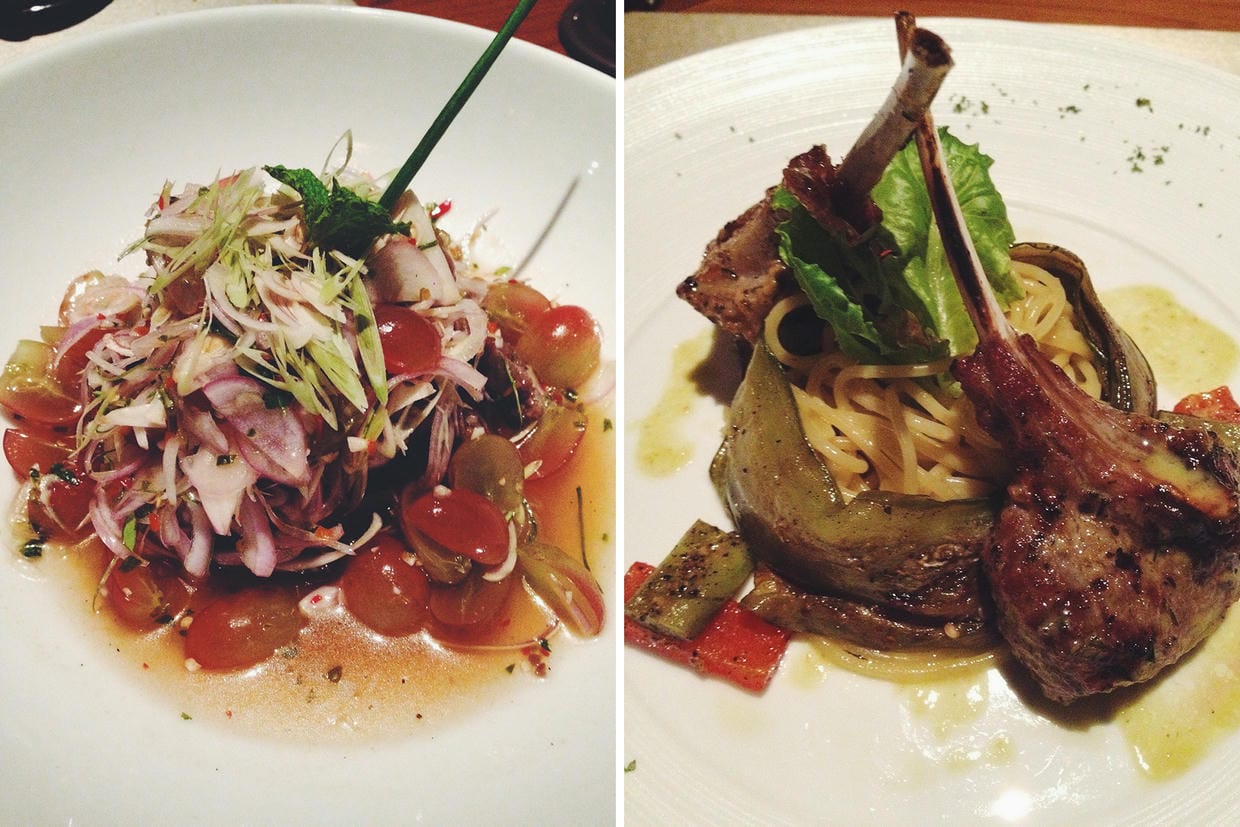 Spicy Wagyu Beef Salad – Mixed with assorted thai herbs, enhancing the flavor of the wagyu beef. The fresh grapes add a crunchy texture to the salad.
New Zealand Lamb – Green curry with pasta? Who would have thought that this will be my new favourite combination!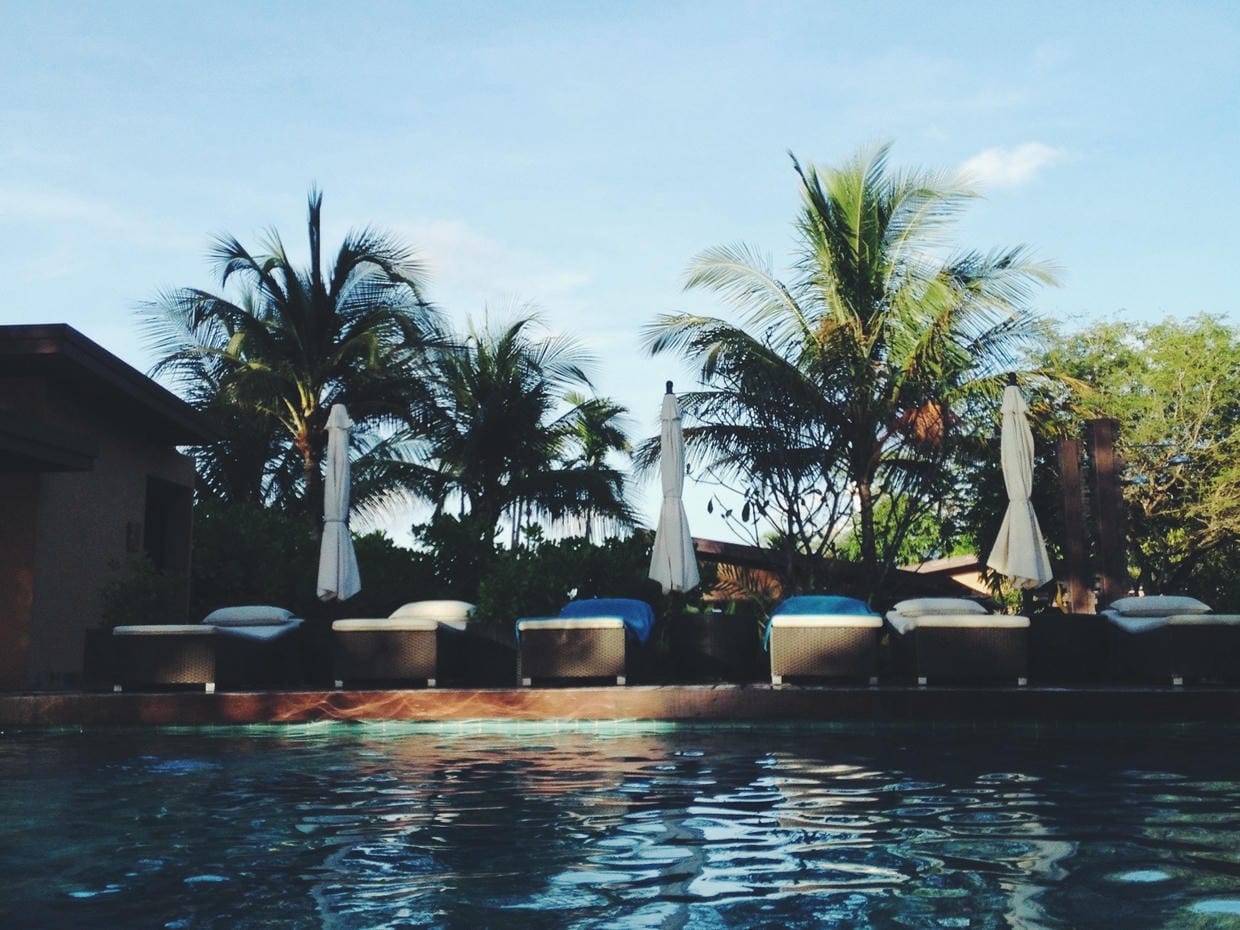 With great food, excellent service, luxurious accommodation and lush scenery, you are just 45 minutes away from this amazing piece of paradise. I would definitely recommend this property to end your holiday in Phuket. With all those nights of partying, don't you think it's the perfect place to rejuvenate?
Wanakarn Beach Resort & Spa is located at 48/2 Moo 3, Baan Pordang, Thai Mueang, 82120, Thailand.
P/S: A big shout out to Wanakarn Beach Resort for their awesome hospitality!