Bangkok is the capital and the largest city in Thailand. It is a city rich in culture and heritage and has a population of over 9 million people. It is hard to comprehend that it was once a little village on the banks of the Chao Phraya River, renamed by King Rama (1st) as Krung Thep, which translated means: City of Angels. It is now regarded as one of the most popular holiday destinations in the world.
Bangkok was voted by Travel and Leisure magazine as the World's Best City in 2010.
There is so much to love about this city. As soon as you disembark from your plane, your adventure begins!
Whilst being driven from Suvarnabbhumi Airport to your hotel (which takes about 30 minutes), you notice the streets are alive with activity, the traffic is chaotic, it's colourful, dynamic and noisy.
Welcome to Bangkok!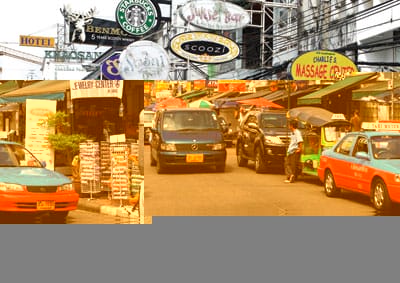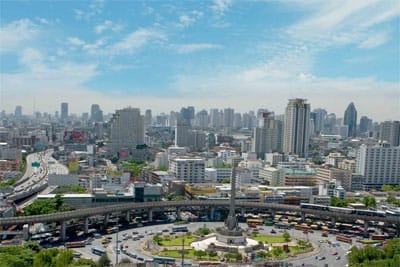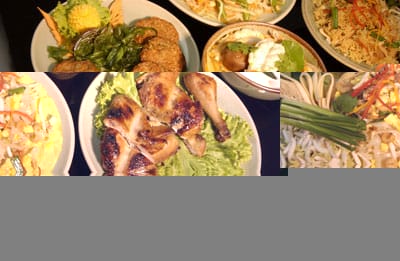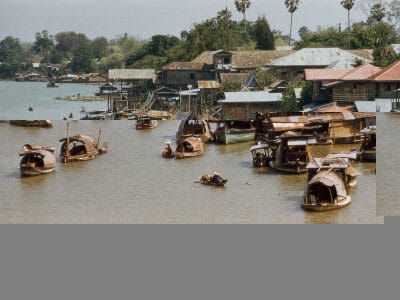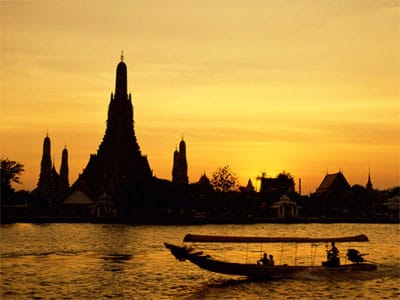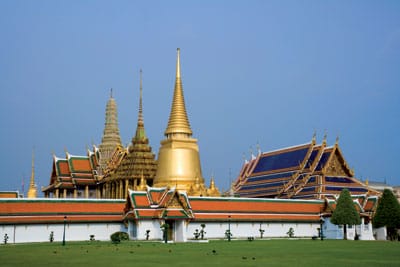 MY TOP ATTRACTIONS AND EXCITING THINGS TO DO IN BANGKOK:
Shopping
Siam Area is home to the large shopping malls catering for all your shopping needs. It's massive and is where you will find the following centres:
*MBK centre which has 8 levels of fashion (including every fake t/shirt known to man), handbags (all major labels, hmmm… possibly some are fake), luggage, jewellery, restaurants and so much more.
*SiamParagon: selling Ferrari cars (not fake) to designer shoes.
*Central World: designer clothes, designer furniture, bookstores and food.
*Gaysorn: if clothing and accessories from the world's leading designers interest you, then this is where you need to shop.
*Platinum Fashion Mall: 6 levels of women's fashion and accessories. It is a wholesale establishment so a few items may have to be purchased at one time. The cost of clothing is very cheap so I don't think this should be a problem….
*Pantip Plaza: "I.T." heaven specializing in computer and technology gadgets. It is a multi level building selling everything from mobile phones and accessories, computers to all the latest apple inventions. All are for sale here, including counterfeit versions of software and DVD'S.
*Chatuchak Markets: The beast of all markets! It's a simple sky train ride away and get ready to walk your day away as its massive. One of the largest markets in the world stretching over 35 acres and comprising of over 8000 stalls selling almost everything you can imagine.
*Floating Markets: There are many floating markets throughout Bangkok. The most famous is Damnoen Saduk, which is about 100kms out of Bangkok. Best time to visit is early morning before all the tourists (that's you and me) and crowds arrive.
This is just the tip of the Bangkok shopping iceberg. For more information on more shopping venues please Email me at [email protected]
Cultural
*Grand Palace and Temple visit: The Palace is set in a 61 acre complex where you will encounter one of the wonders of the world, the Temple of the Emerald Buddha.
*Also these three historical Temples are worth visiting;
1. Wat Traimat (which has a 3 metre, 5 tonne Golden Buddha).
2. Wat Pho (that houses the Giant Reclining Buddha).
3. Wat Benjabophit (an elegant temple, with a white marble façade with Buddha images).
*China Town: Is a wonderful area to visit as it is full of market stalls and street side restaurants. It also has the most shops selling gold in one concentrated area in all of Bangkok. It is an historical part of the city. Day and night time Chinatown always exudes an amazing energy.
*For some peaceful moments away from the maddening crowds, make your way to Lumphini Park where locals gather in the morning to jog, exercise, do Tai Chi and Yoga. It is an oasis in the heart of a very busy city. There is an artificial lake where boats can be rented and is also a great park to go cycling.
*The array of restaurants in Bangkok is endless, catering for all types of food including street vendors to five star Asian and International restaurants. Eating food from the street vendors (especially where there a lots of locals eating) is a memorable experience.
*If nightlife is what you want, then Bangkok has some of the best nightlife anywhere. "Sky bars" are now featuring prominently in a number of hotels throughout the city and some of the more cutting edge night clubs, featuring the world's best DJ's and sound systems are found in Bangkok.
*There is a dark steamier side to Bangkok (you know what I mean) and there are areas quite notorious for late night "entertainment." One example of this, is the oldest red light district in Bangkok known as Patpong Road. Nana Plaza and Soi Cowboy are two other red light districts definitely not for family entertainment.
Golf:
There are many world class golf courses in Bangkok and most are very reasonably priced. Enquire at your parsdisesonline.com hotel or Email me at[email protected]or[email protected]for the golf course that may suit you best.
Health, Beauty, Spa & Massage:
Bangkok is a massage (foot and body) wonderland with all types and forms of massage and health services available and all budgets catered for.
One of my many favourites is the one hour foot massage that you can find practically anywhere and only costs around $10 AUS…. Heaven!
Entertainment For Kids
Siam Ocean World is one of Southeast Asia's largest aquariums, featuring sharks, stingrays and an incredible array of other species.
Safari World is an open plain zoo and leisure park and is an incredible outing for the family. Hundreds of animals from all over the world can be seen there. Highlights are many including: a safari drive, wildlife feeding shows and jungle cruise river rides.
Dream World is an amusement park set in beautifully landscaped gardens with castles, pools and thrilling rides.
Other attractions include the Children's Discovery Museum, ice skating, bowling, boat rides, Imax…. the list is endless.
*HEALTH AND SAFETY TIPS:
*To make life easier, bring the right clothing with you when traveling to Asia. Make sure you include: shorts for walking, togs for swimming and some light cotton shirts with quick drying fabrics (nothing polyester!), some t/shirts and a pair of good quality walking shoes. Remember to pack light as clothing can be bought very cheaply. Also when travelling in Asia, I always recommend you take a rain poncho as it is a tropical climate and may shower at any time and last but not least, a hat or cap for sun protection.
*Ensure you have photocopies of important documents ie: passport and all relevant travel documents (put these copies in separate areas away from your original papers in case any baggage is lost or stolen).
*Always take some basic first aid and insect repellant (containing deet, as the insects there are immune to regular stuff).
*Currency: Thai Baht as of the 18thJanuary 2011…$1aus = 30 Thai baht
If you have any queries, I will endeavour to inform you and help you make Bangkok one of your best holiday destination. Remember that the staff at paradisesonline.com hotels are also there to assist in any way possible!
HOW TO GET THERE
Jet Set Travel Rose Bay
(02) 9371 8166
www.jetsetrosebay.com.au
Photography and words Kelly Tang