HO CHI MINH CITY By Kelly Tang
Ho Chi Minh City is a bustling metropolis with a population of approximately 9 million people. There are about 6 million motorbikes, tourist buses, cars, pushbikes and cyclos all sharing the same roads in a chaotic yet organized way.
First and foremost information that everyone needs to know about Ho Chi Minh City before venturing out is learning how to cross the road….Vietnamese style. It is unlike any traffic in the world.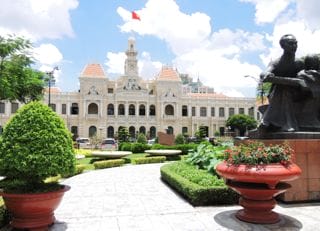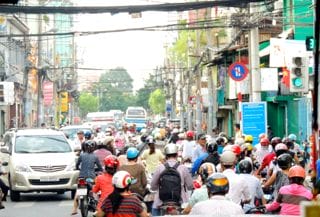 When you leave the curb on a crowded street and commit to walk, you don't stop. You walk steadily and confidently forward and traffic miraculously and mysteriously swerves around you. Once you stop, walk backwards or display a lack of confidence, you're in plenty of bother.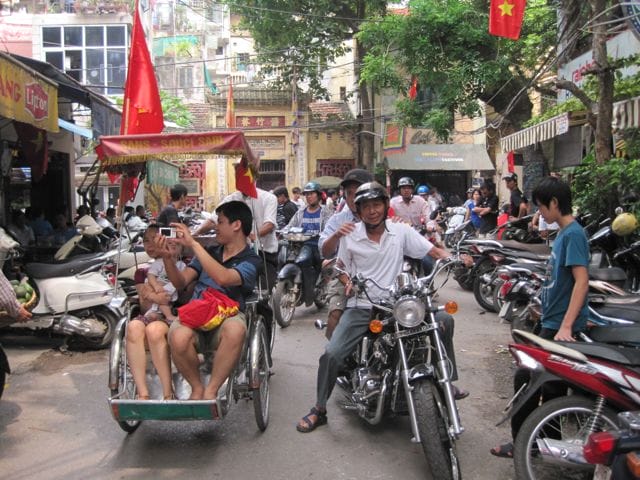 After settling in at our hotel tired and sore our concierge organised for us to have a massage. We were soon getting a facial, body and foot massage  from the best and cheapest local masseuses in Ho Chi Minh City. One and half hours of bliss and it only costs $15AUD. I love Vietnam.
First morning we awake to music coming from a park across from our hotel. Upon investigating I see there is an aerobic exercise class in full swing. The park is filled with men, woman and children dancing and training in the early morning. Very inspiring. Further down the park a Tai Chi class is in fluid motion. There is badminton being played and nearby dancers are jiving to the tango and foxtrot. Fitness is alive and pumping in Ho Chi Minh City.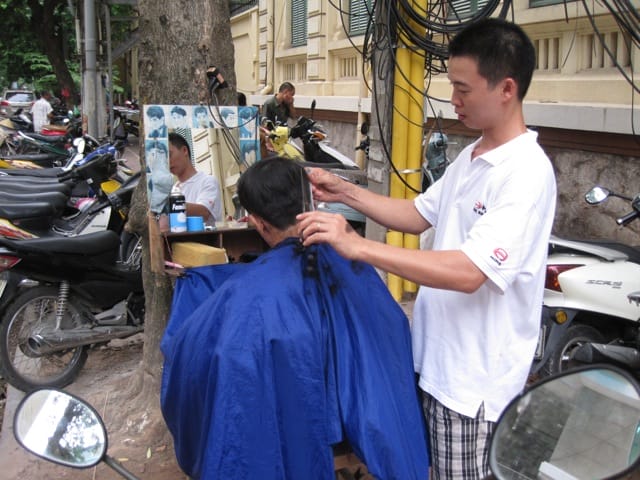 As with most international cities there is so much to see and do. So deciding what to do when time is limited and generally having a basic knowledge of what you'd like to visit before arriving can be extremely helpful.
SOME OF HMC TOP ATTRACTIONS…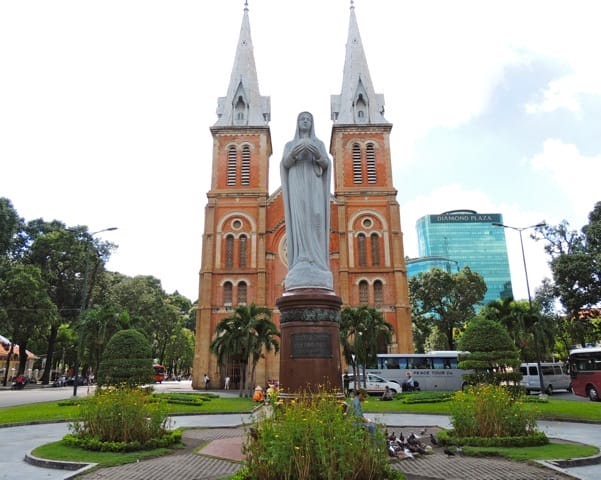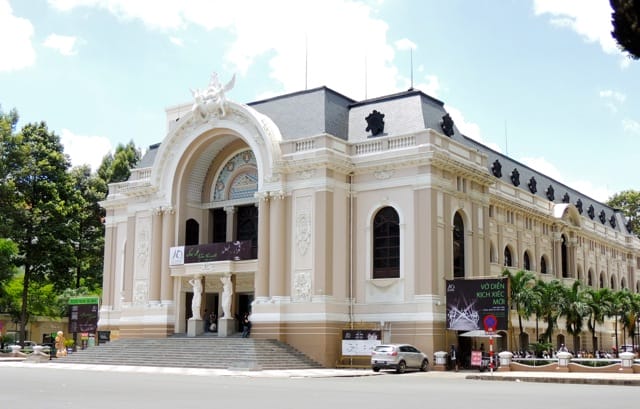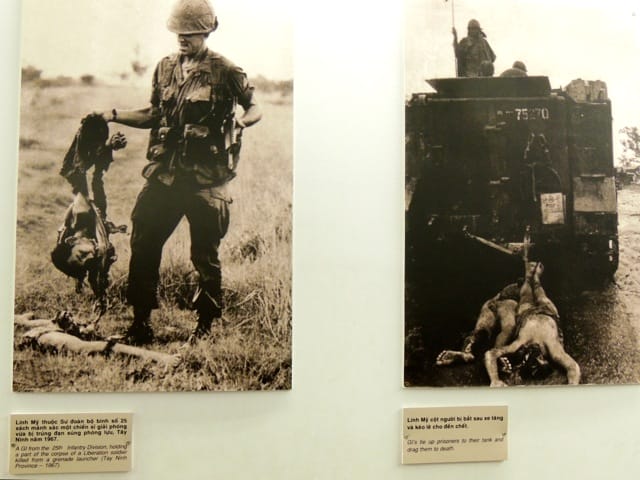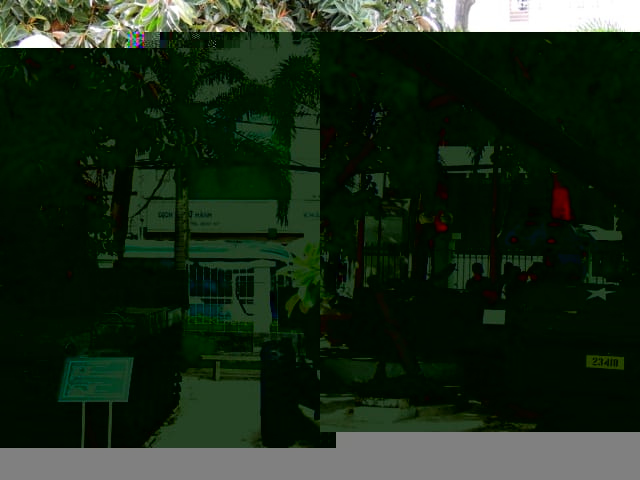 Reunification Hall
Formerly South Vietnam's Presidential Palace, this is a restored five-story time warp to the 60s that has been left largely untouched from the day Saigon fell to the North. On April 30, 1975, the war ended when tank 843, now parked outside, crashed through the gate.
War Remnants museum
The museum is a stark reminder of the cruelty during the American phase of the Vietnam War. It features military equipment located within a walled yard and halls filled with graphic photographs, a real guillotine, a simulated "tiger cage" prison and jars of deformed fetuses blamed on Agent Orange and other chemical agents. The museum is essentially propaganda for the Vietnamese Communist regime.
City Hall
Originally called Hotel de Ville and now formally re-branded as the People's Committee Hall, the structure is a striking cream and yellow French colonial building that is magnificently floodlit at night. The statue of Uncle Ho in front is a very popular spot for photos.
Museum of Vietnamese history
The museum has a fine collection of Vietnamese antiquities, but unfortunately they are accompanied by signage, which is poor English and full of risible Marxist distortions. Read up on Vietnamese history first or you'll have no idea what you're looking at. Outside are the Botanical Gardens.
Notre Dame Cathedral
French-built Catholic cathedral located in the city centre, (Dong Khoi, District 1) next to the Post Office. The cathedral is officially known as the Basilica of Our Lady of The Immaculate Conception. It was constructed between 1863 and 1880.
Xa Loi Pagoda
The Xa-loi Pagoda is a large modern pagoda sitting at the corner of Ba Huyen Thanh Quan Street, District 3. It was built to worship the Great Buddha and was called "Xa Loi" by the locals.
Quoc Tu Pagoda
The Quoc Tu Pagoda is a located in District 10, next to a kids' amusement park called "Ho Ky Hoa" or "Lake and Gardens" Park. It is one of the largest Buddhist temples in Ho Chi Minh City
Ben Thanh Markets
Ben Thanh is perhaps the largest market in Vietnam. Inside is a well organized network of aisles offering a wide variety of, well, pretty much everything from Ho Chi Minh T-shirts to live animals. It's very popular with tourists. The imposing clock tower at the market's entrance is widely regarded as the city's chief landmark
Massage
Han cung…facial, foot and body massage. 1.5hrs $15AUD
Turong Dinh Street
Vespa Motor Bike Tours
Tour includes Vespa's, guides, food (includes Vietnamese street food) and alcohol. A great way to see Ho Chi Minh City at night.
www.veitnamvespaadventures.com
Backpacker Area
For people watching, bars and live music. Vibrant and lots of fun. Travelers and revelers from around the world all tend to hang out here.
Rex Hotel
There are quite a few rooftop bars in the area including the Rex Hotel. The Rex Hotel was made famous during the Vietnam War when it was hosted by the American Military Command's daily conference, named "The Five O'clock Follies" by cynical journalists. They found the optimism of the American officers to be misguided. Its rooftop bar was a well-known hangout spot for military officials and war correspondents.
Cooking Classes
Do a cooking course in Vietnam and get taught by a local expert. It's great to replicate delicious Vietnamese fare when you get home. Private, full or half day courses are available.
www.saigoncookingclass.com
Cu Chi tunnels
The tunnels are only about 30kms from HMC. Used as operational headquarters by the Vietcong during the Vietnam War. The guided tours take you into the tunnels and there is a shooting range available.
"This is a must do tour if you visit Vietnam".
www.cuchitunnel.org.vn
WHERE TO EAT…
Ly Club Restaurant…143 Nam Ky Nghia, Quan 3
Indochine Restaurant…26 Truong Dinh Street, District3
Pho Soup
If you want to sample a bowl of Pho Soup Vietnams favorite dish. Go to Pho 2000. This is where former US President Clinton stopped for a bowl …right near Ben Thanh Markets.
1-3 D Phan Chu Trinh, District 1
Pho Anh (for best and cheapest pho)
8-10A Ky Dong, W.9, District 3
WHERE TO STAY…
New World Hotel Saigon
76 Le La Street, District 1, Ho Chi Minh City, Vietnam
+84 8 3822 8888
www.saigon.newworldhotel.com
For More Accommodation go to…
www.paradisesonline.com
HOW TO GET THERE
Vietnam Airlines flies from Sydney and Melbourne daily to Vietnam
www.vietnamair.com
Words and photography Kelly Tang