MANILA
Photos and words Kelly Tang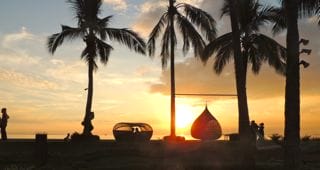 Manila is the capital of the Philippines and is divided into 16 regions with a population of approximately 12 million people. Like any international city there is so much to see, do and visit and that includes restaurants, bars, shopping centres, markets, museums, churches, day tours, boat tours, walking tours and the list goes on that it's advisable to work out some kind of itinerary before you arrive.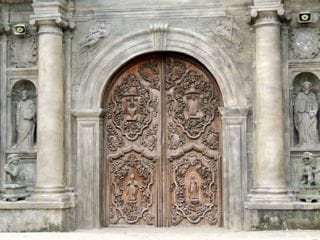 The old walled city
One thing I recommend is hire a private vehicle with a driver or even a taxi and do a day tour of the city. There are some great day tours to do in Manila, which includes the 'Old Walled City', the island of Corregidor (which was the epicenter of the allies war effort in WW11) and a trip to Luzon to scale and observe the Taal volcanoes that are the second most active volcanoes in the Philippines.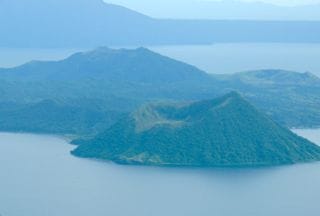 But to really get a feel of the vastness of this city and get to meet the local people I highly recommend you see metro Manila in a taxi or a hire vehicle as they are very cheap and your hotel can organize these vehicles for you.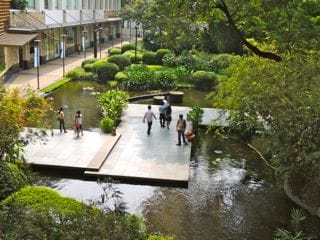 I recently spent some time in the city of Makati, which is one of the more affluent cities in Manila and is home to Manila's financial district, the Philippine Stock Exchange and Greenbelt Shopping Centre that is home to luxury boutiques and a multitude of dining and entertainment options. Skyscrapers dominate the Makati skyline and what was once a near exclusive business city has morphed into a thriving metropolis full of restaurants, major shopping centres and residential towers.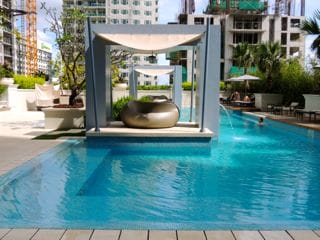 I spent 2 weeks in Manila and during this time I had the pleasure of staying in three superb Makati hotels:
Raffles:
Raffles Makati is a striking 30-floor masterpiece. The hotel is a mix of old charm and contemporary mixed in with a very funky upmarket vibe and is close to the best shops, restaurants cafes and bars. Like its sister hotel in Singapore, the Manila version is a luxury five star hotel that has been superbly designed and also has The Long Bar which is synonymous with Raffles Hotels. Apart from The Long Bar, the Raffles Makati is nothing in design like the original Singapore Raffles Hotel. Every suite has large floor-to-ceiling windows and captivating views of the Makati cityscape.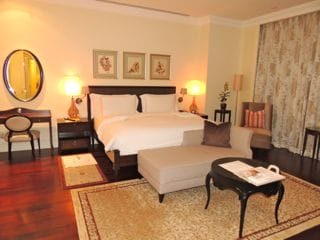 The Fairmont:
A classic five star luxury hotel with a slight lean towards the business traveller comprising of 280 deluxe rooms. It also has exquisite facilities from the fit-out of the foyer to the timeless classic designed suites. The Fairmont is an elegant hotel that encourages you to indulge in all the luxuries that a discerning business traveller expects.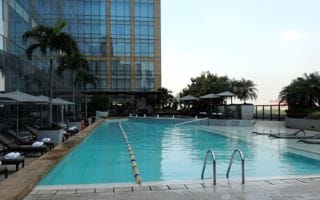 The Dusit Thani:
Ideally positioned in Makati and like Raffles and the Fairmont is a five star rated facility. Spoil yourself and stay at the Dusit and enjoy the opulence. They have a club floor, which serves some of the best hor-derves I've eaten! With seven speciality dining outlets that offer memorable gastronomic experiences, Dusit Thani is one of Manila's culinary destinations of choice. For the ultimate in relaxation, Devarana Spa provides a selection of pampering treatments while the well-equipped DFiT Fitness Centre offers a wide range of exercise options.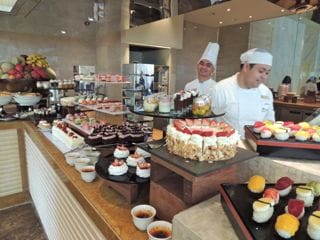 All three hotels have a pool, spa and gyms that offer the perfect oasis in a hectic city to allow you to slow down, relax and let the world drift away.
If you're in Manila to celebrate a honeymoon or any special occasion, then any of these three hotels I can highly recommend.
PLACES OF INTEREST & DAY TOURS:
The Ayala Museum is a six-story museum housing ethnographic and archaeological exhibits on Filipino culture, art and history and showcases overseas collections and contemporary Philippine art.
Other museums worth visiting are:
Natural museum of the Philippines
Museum of arts and sciences
DAY TOURS:
Old Walled City, Intramuros: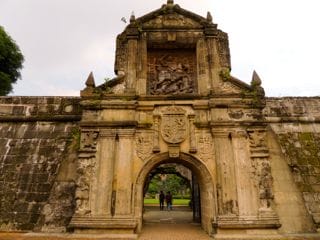 Intramuros, which literally means 'within the walls' is the remains of the original settlement of Manila. You can have a guided walking tour or there is a horse and carriage option, which I took and can highly recommend.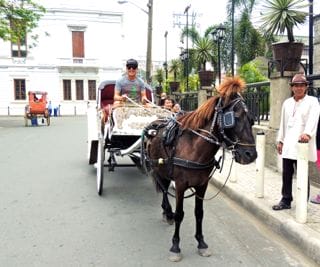 The Island of Corregidor: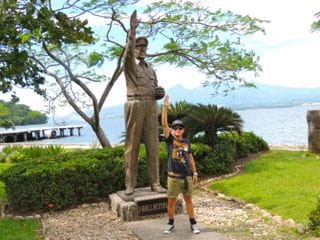 During World War II Corregidor played an important role during the invasion and liberation of the Philippines from Japanese forces. Heavily bombarded in the latter part of the war, the ruins left on the island serve as a military memorial to American, Filipino and Japanese soldiers who served or lost their lives on the island. Corregidor is one of the important historic and tourist sites in the
country.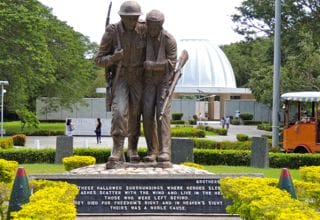 Taal Volcano Luzon:
Taal Volcano is a complex volcano located on the island of Luzon in the Philippines. It is the second most active volcano in the Philippines with 33 historical eruptions. You can walk to the top, which takes about 60 mins or you can be transported there by horse (along with a guide). The walk can be easy but quite challenging in some parts.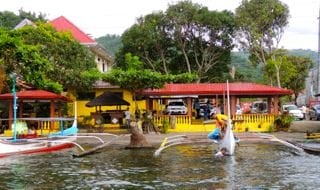 Shopping & market centres
Greenbelt Shopping Centre:
A huge array of shops, with the main attraction being a multi level quadrangle that is filled with a wide selection of restaurants and bars with surrounding water features and landscaped gardens. When you are inside the Greenbelt precinct you feel as though you could be in any upmarket shopping centre in the world. Cool place to hangout either for a meal or just having drinks at a bar and listening to live music.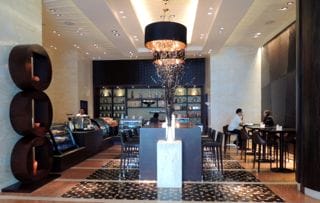 OTHER CENTRES:
*Glorietta Mall
*SM Makati
*Market Makati
MUST DO MANILA ACTIVITY:
HALO-HALO: Have a serve of Manila's favourite dessert. There is no better place to indulge in this classic dessert while the setting sun melts into the famous Manila Bay.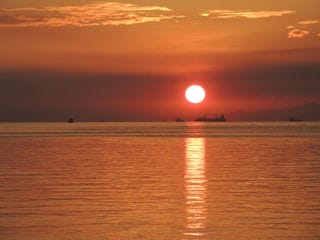 The name halo-halo literally translates as "jumble-jumble" and is a refreshing concoction of shaved ice and evaporated milk, mixed up with any combination of sweetened beans, candied fruit, nata de coco, leche flan (Filipino crème caramel), ube (purple yam) concentrate and jelly, among other ingredients. Don't forget to top it off with a scoop of ube ice cream.
Irish pub in Makati: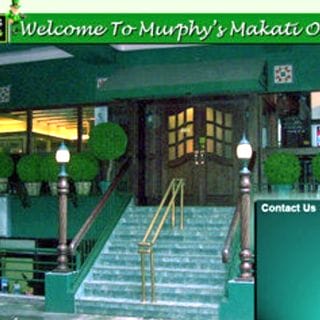 There is even a classic Irish pub in Makati called Murphy's that has a midweek trivia night and serves home cooked meals. I heard about Murphy's and went to the midweek trivia night and loved it so much that I revisited the pub on a Saturday night to hear the band and dust off the dancing shoes.
How to get to Murphy's: Citiland Condo III Bldg. 105 V.A. Rufino St., cor. Esteban St., Legaspi Village
Makati City, Metro Manila
Philippines
(02) 894-1884
TIP:
Plan your Manila tour with military precision so you get to see and visit as much as you can without the stress of cramming and rushing.
For best rooftop bars and clubs seek advice from your hotel concierge as clubs and trends can change and they'd have the latest information.
HOW TO BOOK:
www.paradisesonline.com
HOW TO GET THERE:
The Travel Café Bondi
www.whitestartravel.com.au
02 9130 1345