Maui is one of the world's supreme holiday destinations and is renowned for its beautiful beaches and stunning scenery and for the past 17 years has been voted the "Best Island" by the Conde Nast traveller magazine. When you are there, it is very easy to see why.
From the months of December through to May the azure waters of the Pacific Ocean turn on a display of whale watching that is mesmerizing. Welcome to humpback heaven! This is where these massive and beautiful beasts come to play, breed and for mother whales to teach their young calves ocean management skills such as: breaching, flapping, slapping and the exciting humpback sport of krill fishing.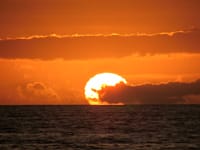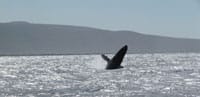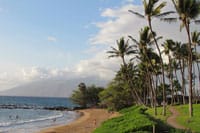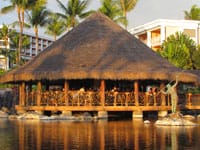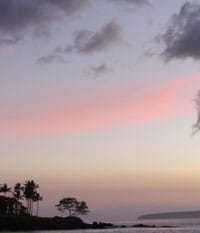 From the beach you can see whales all day as they play and cavort in the distance. But to experience the best whale watching display that I've seen, I advise you go on one of the many whale watching boat tours that are available.
THINGS TO DO
There is so much to do in Maui, so in no particular order, here are my
favourite and fun things to do:
*Whale watching on one of the many boat tours (Dec till May)
*Take a beautiful drive to Hana (a must do Maui excursion)
*Learn to surf at the many surfboard-riding schools that are available
*Waimoku waterfall hike, Haleakala
* The Spa Grande at the Grand Wailea Resort (for major pampering)
*Honolua Bay is great for swimming and snorkeling
*Makena beach; swim with turtles
*Wailea beach; relax and swim in this very friendly family beach and also enjoy a spectacular coastal walk.
*Wailea golf club (3 championship courses)
(Check with concierge of your hotel to help book some of these activities).
THE GRAND WAILEA RESORT
Accommodation was always going to be a difficult and important decision to make due to the huge amount of resorts and hotels that are available. After much research, I chose the Grand Wailea Resort for the following reasons:
Set in 40 acres of prime real estate, this Polynesian style resort sits on the edge of the Pacific Ocean and is surrounded by lush landscaped gardens and views to die for. In 2011, The Grand Wailea was voted 'The Best Resort Accommodation', 'The Best Resort Restaurant' and 'The Best Resort Spa' by Maui newsreaders. Not a bad rap coming from the local community considering the huge amount of amazing resort accommodation available in Maui.
The Grand Wailea has an array of accommodation to suit all budgets and at different times of the year they offer great deals.
WHAT TO DO AT THE RESORT?
*To ensure that you stay fit while you're on holidays, the resort has a very comprehensive fitness center which can be utilized to keep the kilos at bay (personal and group training available).
*Pamper yourself at the Grande Spa that has beautiful facilities
*A 3km breathtaking coastal walk adjacent to the hotel emphasizes the island's beauty. Walk in the afternoon while the sun is setting for spectacular views.
*The resort has two swimming pools available: one for children (noisy, slides and fun) and an adult pool where peace and serenity reigns supreme.
*Beautiful Wailea beach is the backyard of the resort and is also one of Maui's finest and most popular beaches. It is the ideal beach to swim, relax, whale watch and sip a cocktail whilst watching the sun disappear into the horizon.
*The Grand Wailea has an array of cafes, bars and restaurants to choose from. One of the restaurants is the award winning and unusually named Humuhumukunuapua'a, which is actually the name of a local reef fish. The name alone is a conversation piece and the food is exquisite. A beautiful restaurant for that special or romantic occasion.
TIPS
*Ensure you have a camera for whale watching photos and spectacular scenery everywhere!
*Pack a good pair of walking shoes to enjoy the coastal walk
*Temperature is always warm, so ensure you pack your summer wardrobe and plenty of sunscreen.
HOW TO BOOK HOTELS
BOOK FLIGHTS
Jetset Travel Rose Bay (02) 9371 8166
www.jetsetrosebay.com.au
Photography and words Kelly Tang
..