PACIFIC RESORT AITUTAKI
Words and photos Daniel Resnik
Paradise is a word/clique used too much these days so if describing the intimate gorgeous island of Aitutaki there are not too many adjectives that can be used apart from heaven, utopia, stunning, dreamy or possibly nirvana.
Our first introduction to Aitutaki apart from flying in from Rarotonga, which is just a breezy 45minutes away, is when we enter the reception area of our resort, 'the Pacific Resort Aitutaki.'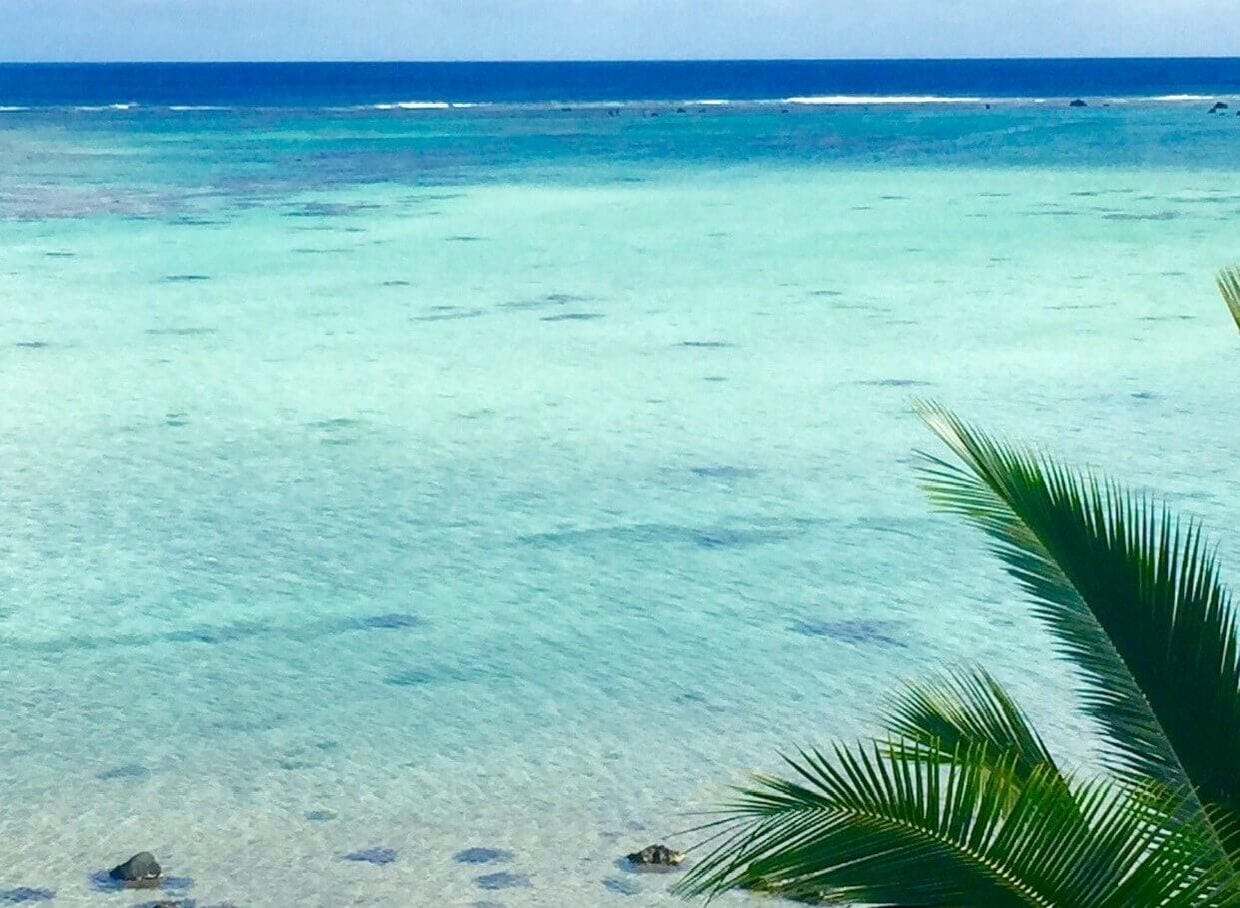 Looking down from reception over the renowned aquamarine lagoon that envelops the resort you know you've arrived somewhere very special.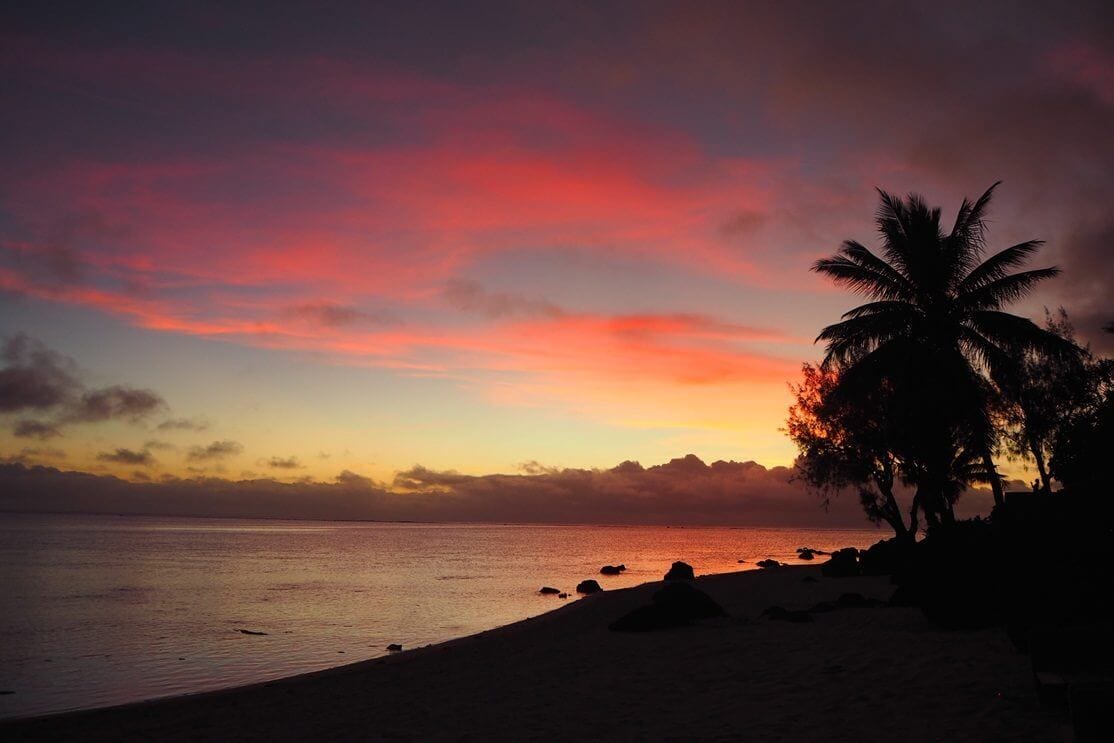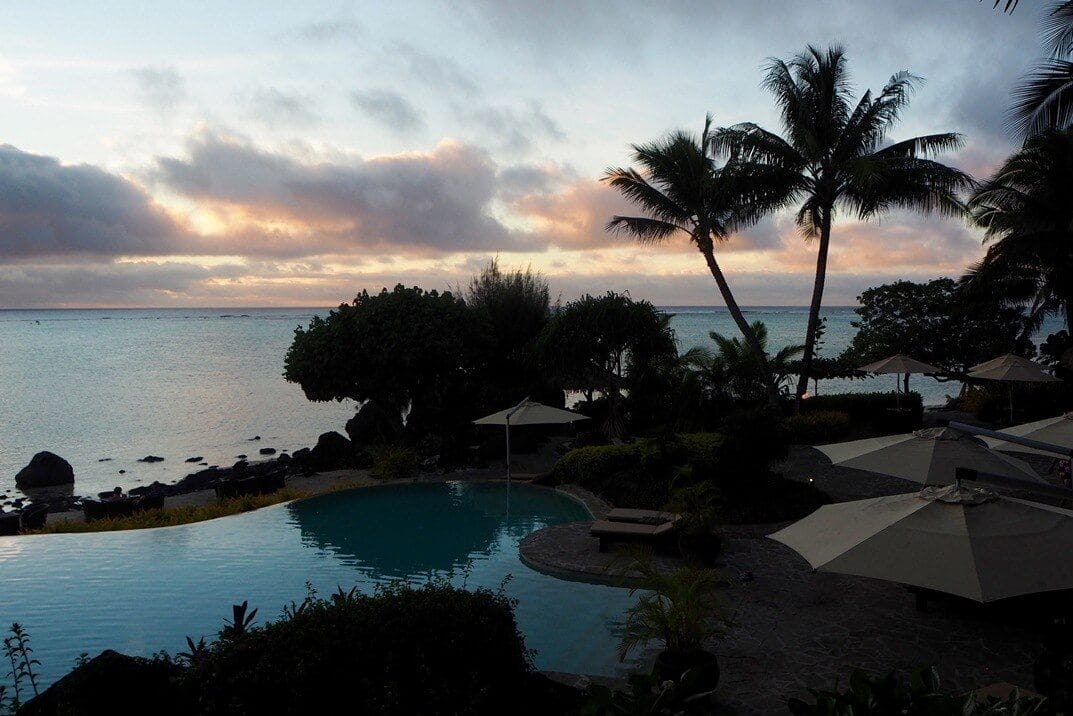 Once settled into our 'on the beach luxury villa' we oohed and aahhed at the décor and minutes later we were lying on our recliner beach beds with the warmth of the sun breaking through and it wasn't long before we drifted into a holiday favourite, a blissful state of nirvana.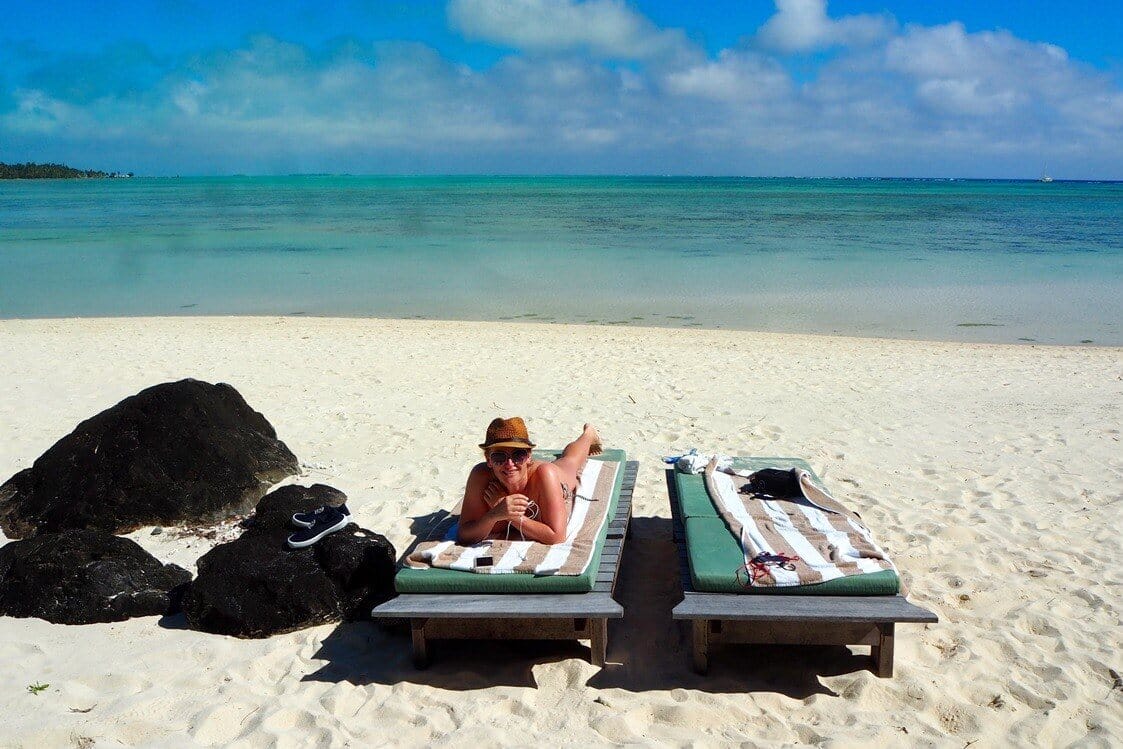 As the day amped up the weather reciprocated the clouds parted and from 93 million miles away the sun worked its Cook Island tropical island magic. And the next three days at the Pacific the holiday weather gods shone down brightly upon us.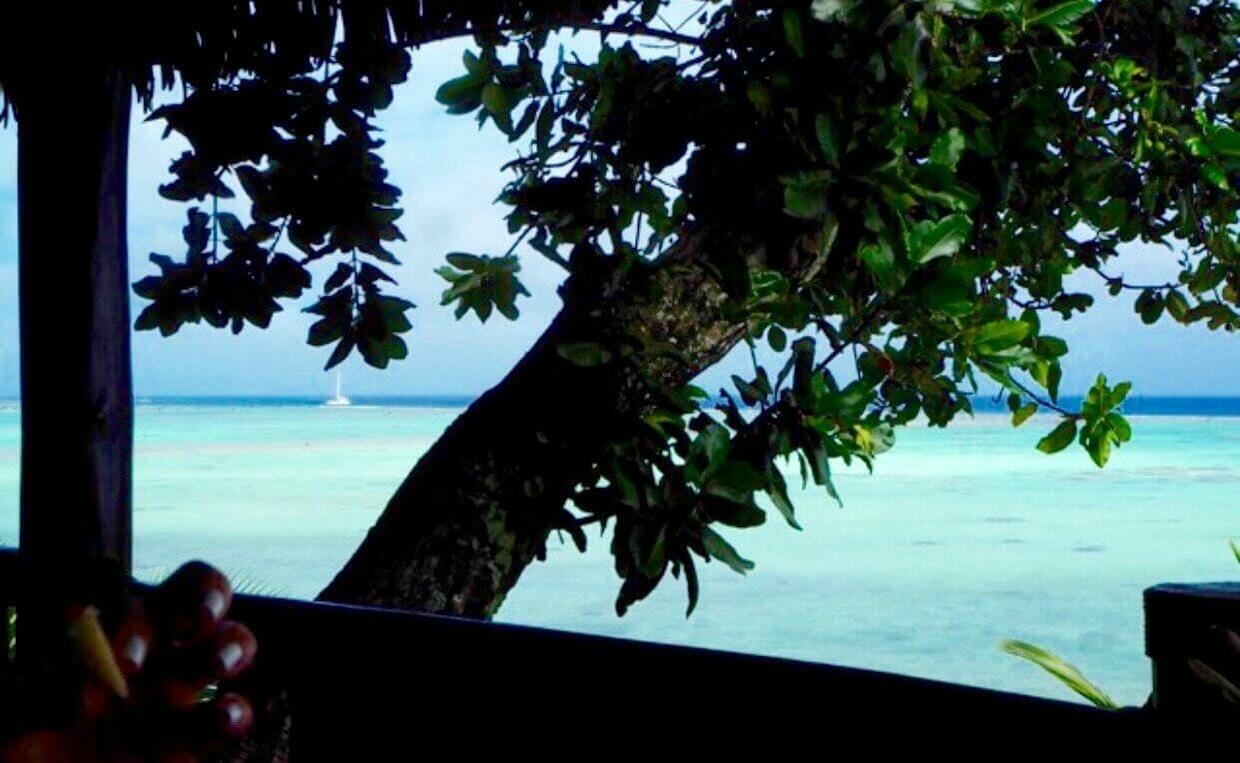 Everyday our Pacific Resort holiday ritual consisted of waking up in our beachfront villa and looking out at the tranquil inviting water of the Aitutaki lagoon, before embarking on breakfast in a restaurant with as the clique goes, 'views for ever' before plonking ourselves on a poolside recliner. From here it was sunning, swimming (in the pool) kayaking, followed by snorkeling and more recliner magic till lunch came around.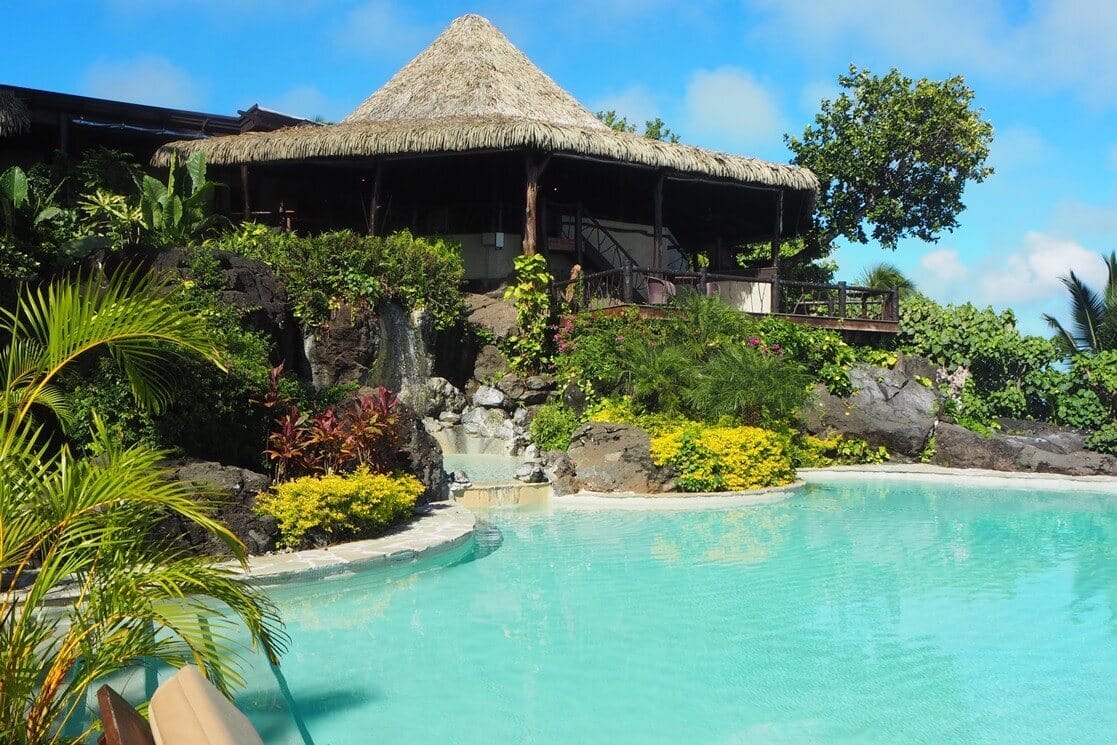 After a holiday lunch with whatever we ate garnished by a bowl of tropical island mixed taro chips we continued our sunning, swimming, snorkeling and kayaking till we were on our complimentary resort pushbikes pre dinner on a short island discovery tour. The island is very flat and makes cycling on Aitutaki a very pleasurable experience.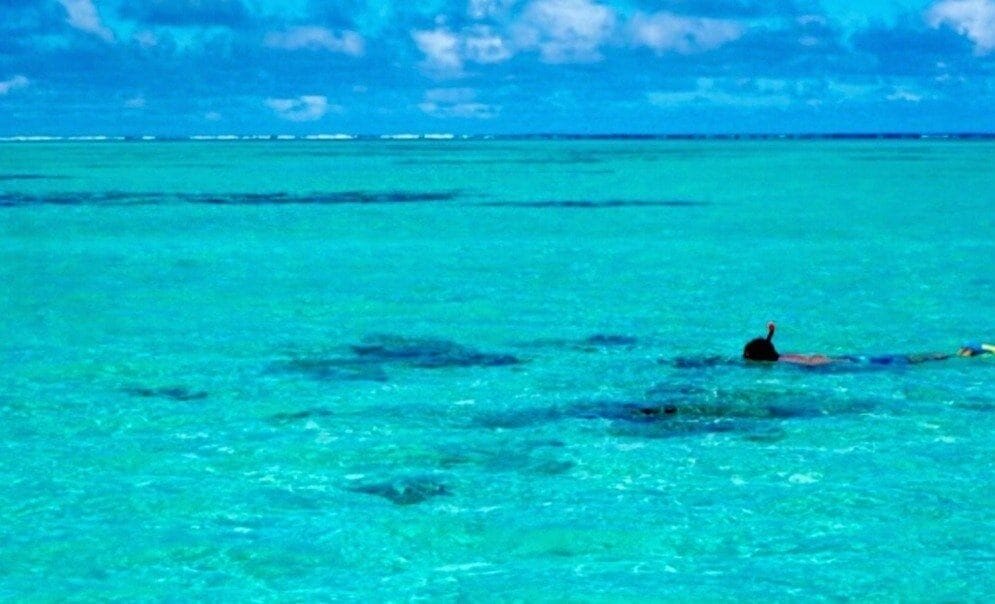 At about 4:30pm it was off with cozies and on with biking gear for a 60/90-minute cycle and ensuring we were back for sunset and sunset cocktails and another glorious dinner.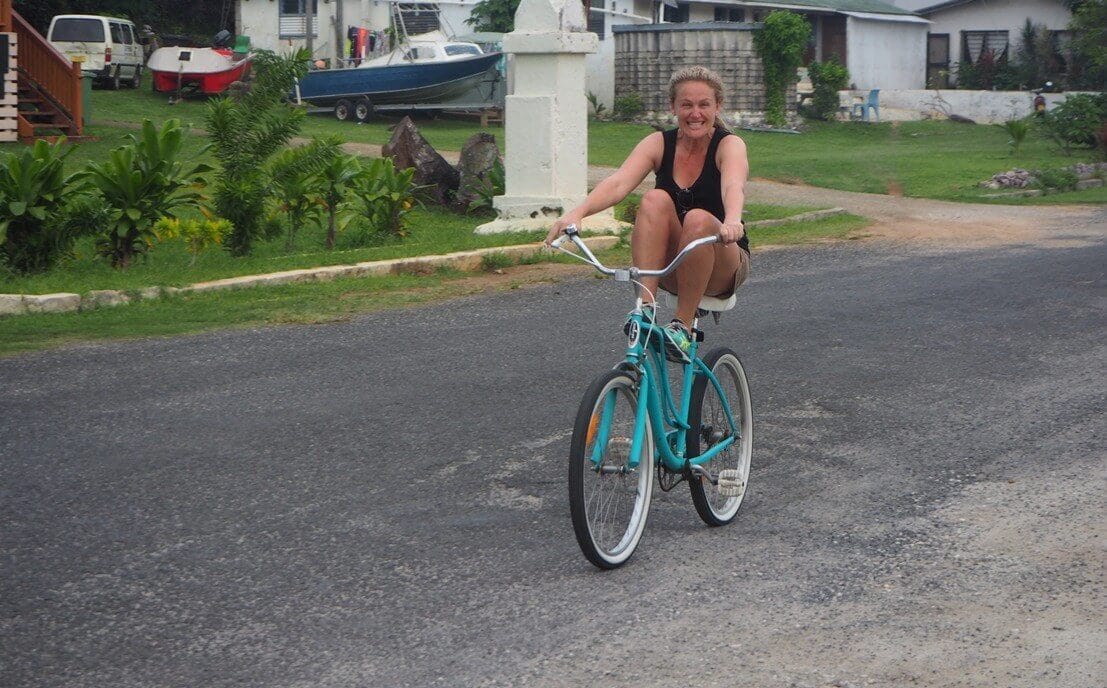 The resort pushbikes were basic, rustic and friendly like the island, The bikes with their front and back brakes bought back memories of our childhood.
While biking the flat roads of Aitutaki everyone still waves and greets each other, (there are only approx. 2000 friendly locals living on the island).
Part of the journey, which enhanced our experience, consisted of dodging the odd goat that has wandered on the road or the horny rooster chasing a chicken (now we know why the chicken crossed the road!).
We only spent three nights in paradise at the Pacific Resort and those three nights will be etched in our highlight reel forever.
HOW TO BOOK: 
HOW TO GET THERE: 
Vicki Gilden at Rose Bay Travel (02) 9371 8166