Go- Go Girls, Girlie Bars, Beer Bars… yes there are some. Ok, there are more than some. OK, RIGHT there are lots and lots and unfortunately Pattaya suffers from this reputation. The reality; there is so much more to this seaside town than meets the eye. Peel away 'the reputation' and you will find a thriving seaside holiday resort that caters for thousands of visitors each year from all corners of the globe.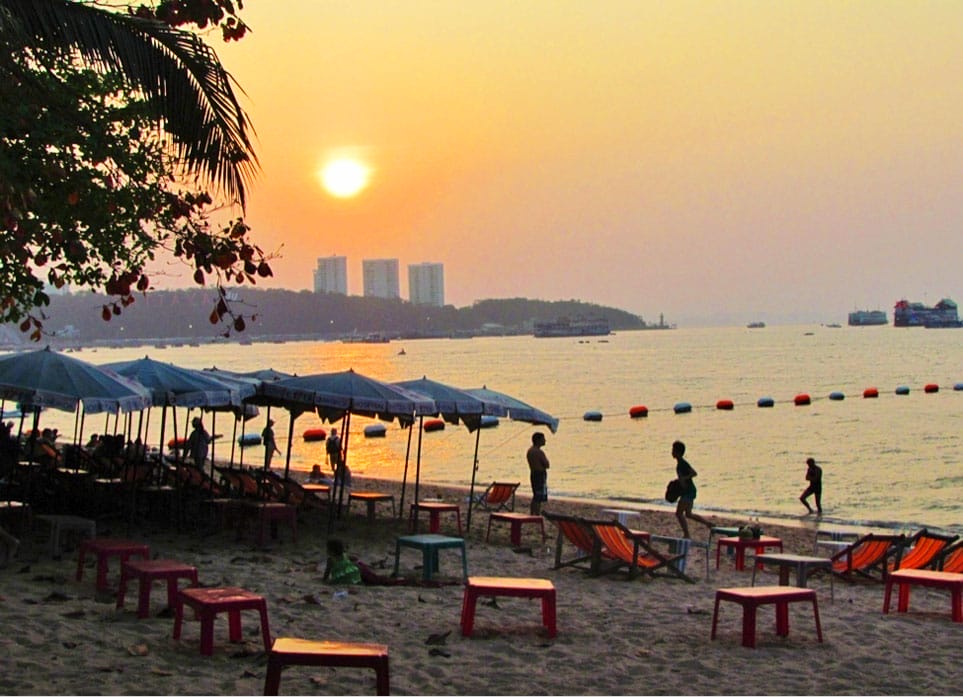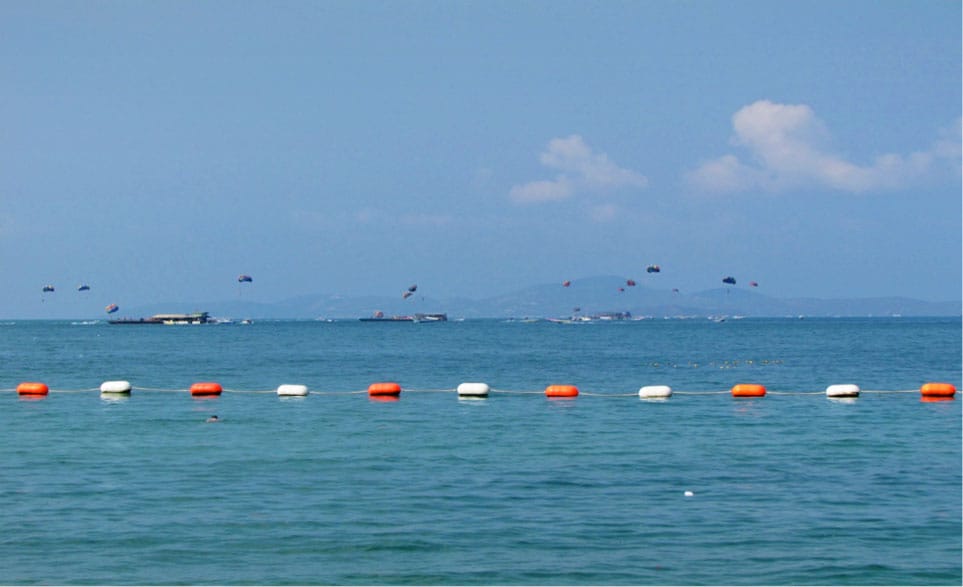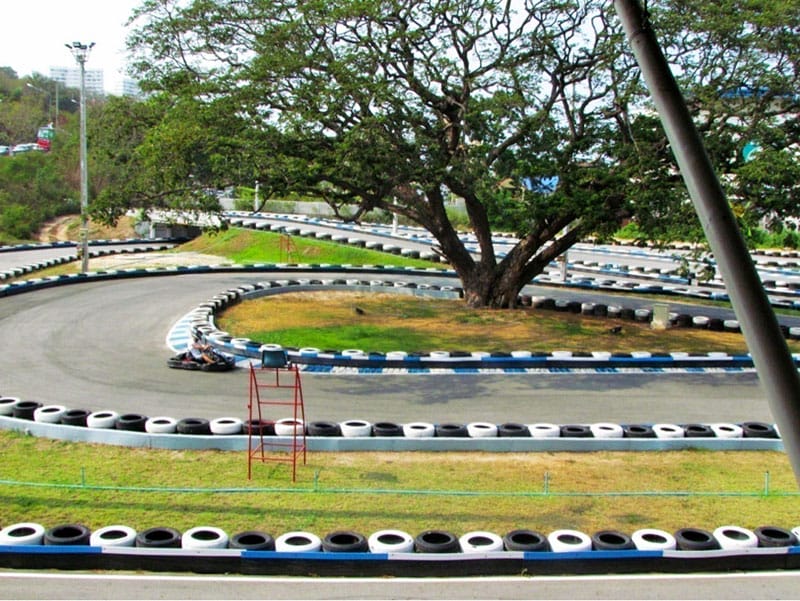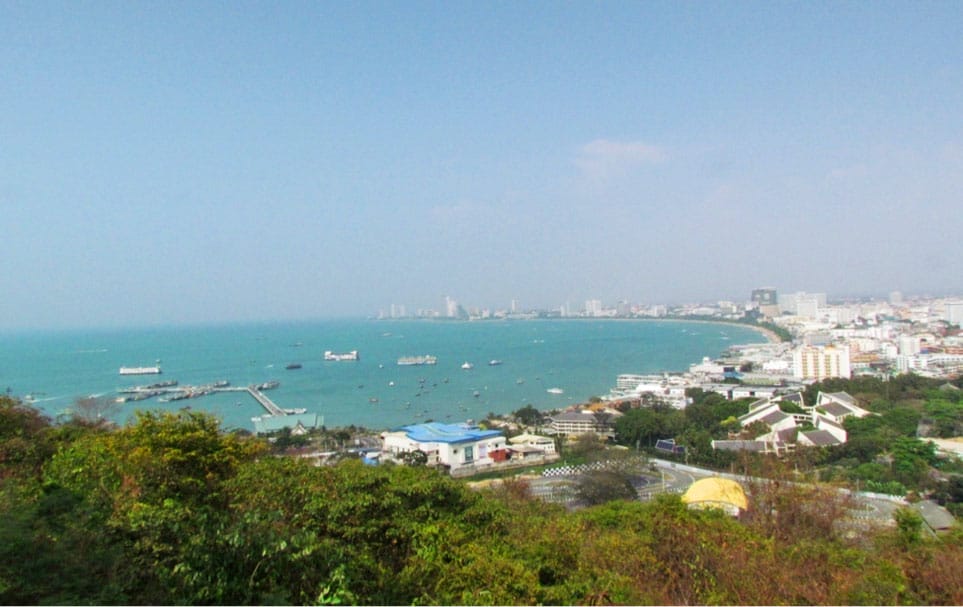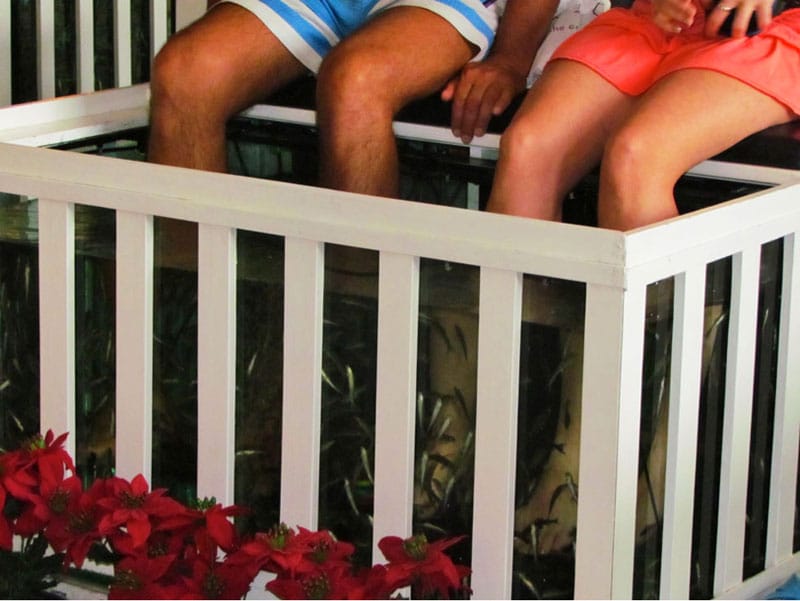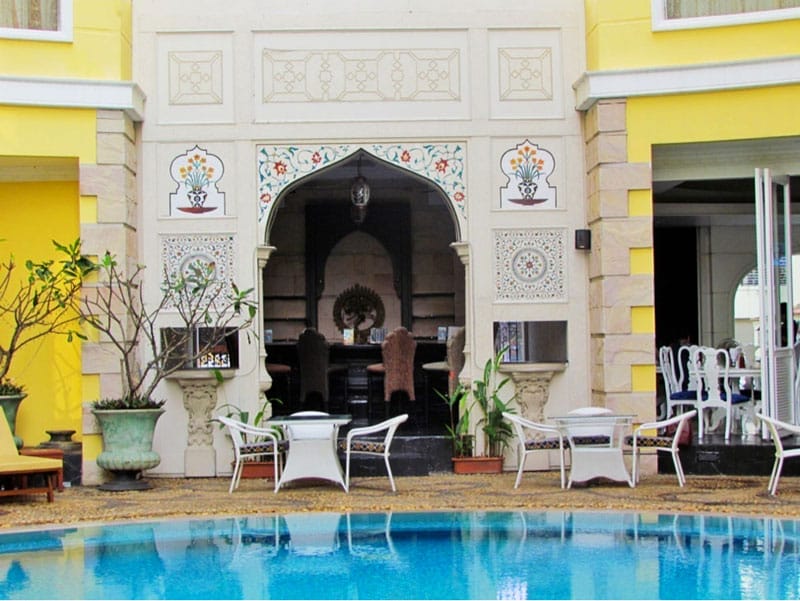 Go down to the beach on a morning walk and Pattaya is alive with activity. Multi coloured beach umbrellas each with their own deckchairs are being placed along the beach in preparation for the throng of tourists who will invade the beach for the day. Unfortunately, the beach is slowly being eroded, but it will not stop the hundreds of erected umbrellas ready for the day's crowd. Tour leaders and guides are busy organizing their parties to be ferried out to pontoons to start the early morning shift of parasailing. They all get ferried out from boats moored off the main beach. Look out to sea and tourists can be seen parasailing overhead all day.
Amongst all of this action, hawkers are trying frantically to sell their wares which include sunglasses, hats, drinks, food and anything they can sell to tourists who look unprepared for the morning parasailing expedition.
(Pattaya Beach is always busy and crowded, but if you want a quieter family friendly beach, which is wider and has whiter sand, is Jomtien beach which is four kilometers away from Pattayas main drag. Jomtien town still has lots of hotels, restaurants and bars and markets but the pace is not as hectic as Pattaya. More info on Jomtien coming soon…)
Women with baskets of food and small food carts are everywhere, getting ready to serve hungry locals and tourists. My favourite cart is always out on the street, early morning or late at night and that is the cart ladened with fresh fruit. You can buy water melon, rock melon, pineapple, papaya and many other varieties of local fruit. It is peeled, cut, sliced and bagged for as little as 10Bhat (30centsAus) a serve.
Fresh corn is also being cooked on most streets. It's a country filled with food and smiles.
The variety of food is endless; restaurants of every international cuisine are available. All budgets are catered for. But my favourite restaurant (and they are all over Pattaya) are the ones that serve you a sumptuous Thai meal for around 70 Baht and that is equivalent on today's rate of just over $2Aus.
For the best 100Bhat ($3Aus) breakfast in town, make your way to the area called 'Soi Lengkee' which is just a few streets back from the main beach where there is a little café/restaurant named 'Juice'.
Of course, cheap breakfasts are available all over Pattaya, but for me 'Juice' has never failed to deliver delicious food.
Also in the same street are some cafes that organize golf days too. Golfers meet to have breakfast and get picked up in their mini buses to be taken away to any one of the fantastic golf courses that are available…
Every day, the mini bus takes you to a different golf course. The cost is amazingly cheap and each round of golf comes with a caddy who knows the course intimately.
The cost of a round of golf and hiring of clubs with a caddy included is very inexpensive.
There is so much to do in this thriving metropolis, but it is definitely not a town known for historical monuments or religious icons (although there are some). But if shopping for bargains, whether it is for clothing or souvenirs, eating, massage, manicures and pedicures, or… if zoos, aquariums and elephant villages and theme parks, pubs, clubs and variety shows are what you are looking for, then you are in the right town! There are some great new shopping malls, outdoor markets, indoor markets as well. Also, day and night markets are huge in this town. So, get ready to bargain (don't go too hard on them!!) as bargaining is part of the Thailand shopping experience.
Pattaya also has the most massage establishments I have ever seen! Wherever you look and whatever street you are in, you are surrounded by them. I alternated on a daily basis; one day foot massage, next day body…. and at 300Bhat/$10Aus a massage you never want to leave Pattaya! Also manicures and pedicures for 150Bhat/$5Aus…. not too shabby.
Now for ultra excitement and fun I am going to mention the Go Karting. The carts are unbelievably fast and travel up to speeds of 80/90 kms. One word… exhilarating!
*There are two tracks available one is a full size track and a smaller one for beginners.
Pattaya has a harbor port where all tourists and dive boats leave from every day. It is teeming every morning with tourists boarding their vessels and awaiting to be transported to islands with beautiful white sand beaches and dive enthusiasts leaving for their daily adventures. The variety of areas to scuba dive is diverse and I have had many great scuba diving adventures leaving from this port.
One thing that intrigued me in Pattaya were tanks full of little fish which gorge on the dead skin of your feet. An unusual experience; you place your feet in a tank full of ravenous little fish as they feed on your dead skin. The reasoning is that it replenishes and revitalizes new cell growth and doesn't hurt a bit!
Hotel of the month: Four Seasons Place
A few streets back from the beach is the luxurious boutique Hotel and serviced apartments 'The Four Season's Place.'
At first I wondered about the position of the Four Season's Place, being situated in a very quite area of Pattaya, but soon realized that everything you need to see and do in this exciting town is only a few minutes away.
The Four Seasons is the one of the most beautiful hotels I have stayed in. The architecture and design of the building, furnishings and decor has an old world and luxurious feeling to it.
All suites are extremely spacious with pool/city views and private balconies. I was privileged to have stayed in a one bedroom suite which was 82sqm filled with French designer furniture and fitted out with an Italian designed kitchen….The fit out is exemplary.
The Hotel has a fitness centre with spa, cafes, bars and a pool that unfortunately does not bathe in sunshine all day, but exudes a beautiful ambiance. There is also an executive meeting room available for up to 20 persons.
This hotel is a hidden gem and the professional staff at the Four Seasons Place makes the visit here complete.
There is a wide variety of accommodation available to suit various budgets.
341/44 Moo 9, Soi Chalermprakiat 22, Pattaya 3rd Road, Banglamung,
Pattaya, Chonburi 20150, Thailand
Tel: +66(0)38 489446-9
Fax: +66(0)38 413775
Email: [email protected]
My Top Ten Attractions in Pattaya
Golf and Island tours
Scuba diving
Muay Thai Tournaments – (Thai Boxing)
Food! Endless variety of restaurants, food carts, street vendors
Shopping: Malls, day & night markets
Zoos / Aquariums / Theme Parks
Take a stroll down 'Walking Street' and check out the Beer Bars and Gogo bars
Massages… foot and body
Motor bike hire
Go karting
Very Important Safety Tip
When travelling overseas and you intend to hire a car or a motor bike,YOU MUSTobtain an international license before you leave Australia or whatever country you are from. The reason being is that if you have an accident, whether you are in the right or wrong, you will NOTbe covered for medical or hospital expenses even if you have travel insurance.
*NRMA is where you get your international driver's license in Australia
If you require any more information on any of my TOP TEN ATTRACTIONS please Email me on: [email protected]
HOW TO GET THERE
Jet Set Travel Rose Bay
(02) 9371 8166
www.jetsetrosebay.com.au
Photography and words Kelly Tang