THE TONGSAI BAY 
Koh Samui: Words & pictures by Kelly Tang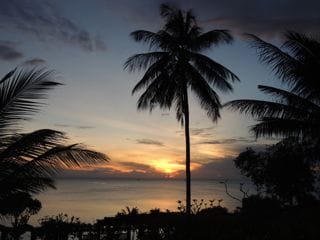 I recently had the pleasure of staying in this month's featured hotel The Tongsai Bay Resort on the island of Koh Samui, Thailand.
Situated in the Gulf of Siam, Koh Samui is divided into four key regions: Chaweng Beach (main beach), Lamai Beach, Bophut Beach and Maenarn Beach. The majority of resorts, hotels and backpacker accommodation are situated in these four regions.
The Tongsai Bay is located on the northeast side of the island between Bophut and Chewang beaches and is only a ten-minute drive from Chewang beach, which is the liveliest area in Koh Samui.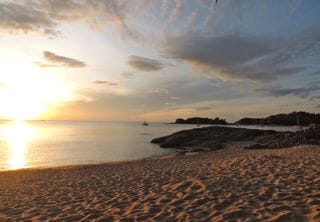 Set on twenty-five private and tranquil lush acres, the resort has its own private beach and two pools. To complete the picture perfect setting is the sparking Gulf of Siam that seems to envelope the resort. Since opening in 1987, The Tongsai Bay has established itself as one of the leading family owned resorts.
There are no traffic noises, hawkers or annoying trinket sellers hassling you here.
Two restaurants and a beach bar ensure that once settled in there is no reason to go anywhere unless of course you want to discover Samui. For any island attractions, tours and adventures expert staff are available to assist in any travel arrangements that may be required.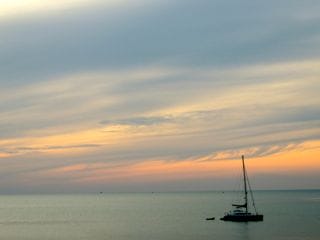 There is a variety of accommodation at Tongsai Bay. We stayed in the Ocean Beach Grand Villa and the size and design of our villa was like no other. It had a huge outside open deck that included a generous spa and a queen size day bed draped in chiffon that would not have been out of place in the Royal Palace.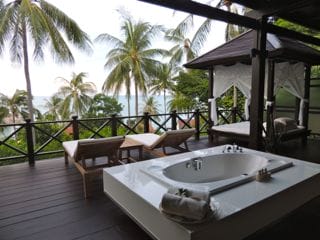 Our villa looked out onto the sparkling Gulf of Siam.
We only spent a few days at the Tongsai Bay, which was way too short and hope for a much longer stay next time.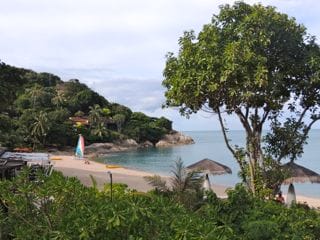 SOME OF KOH SAMUI'S ATTRACTIONS:
*Diving and snorkelling
*Temple visits
*Elephant trekking
*Restaurants
*Great nightlife, bars and clubs
*'Lady boy' cabarets
*Island tours (full and half day)
*Shopping
*Aquarium and tiger shows
*Waterfalls
*Snake farms
*Golf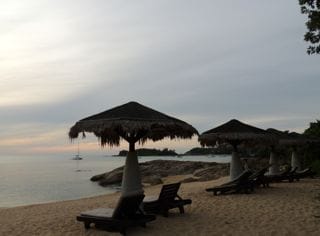 HOW TO BOOK YOUR TIME IN PARADISE:
HOW TO GET THERE:
Jetset Travel Rosebay
(02) 9371 8576
.